Indian Trail Golden Retrievers
Connecticut Golden Retriever Puppies
Member Golden Retriever Club of America and Connecticut River Valley Golden Retriever Club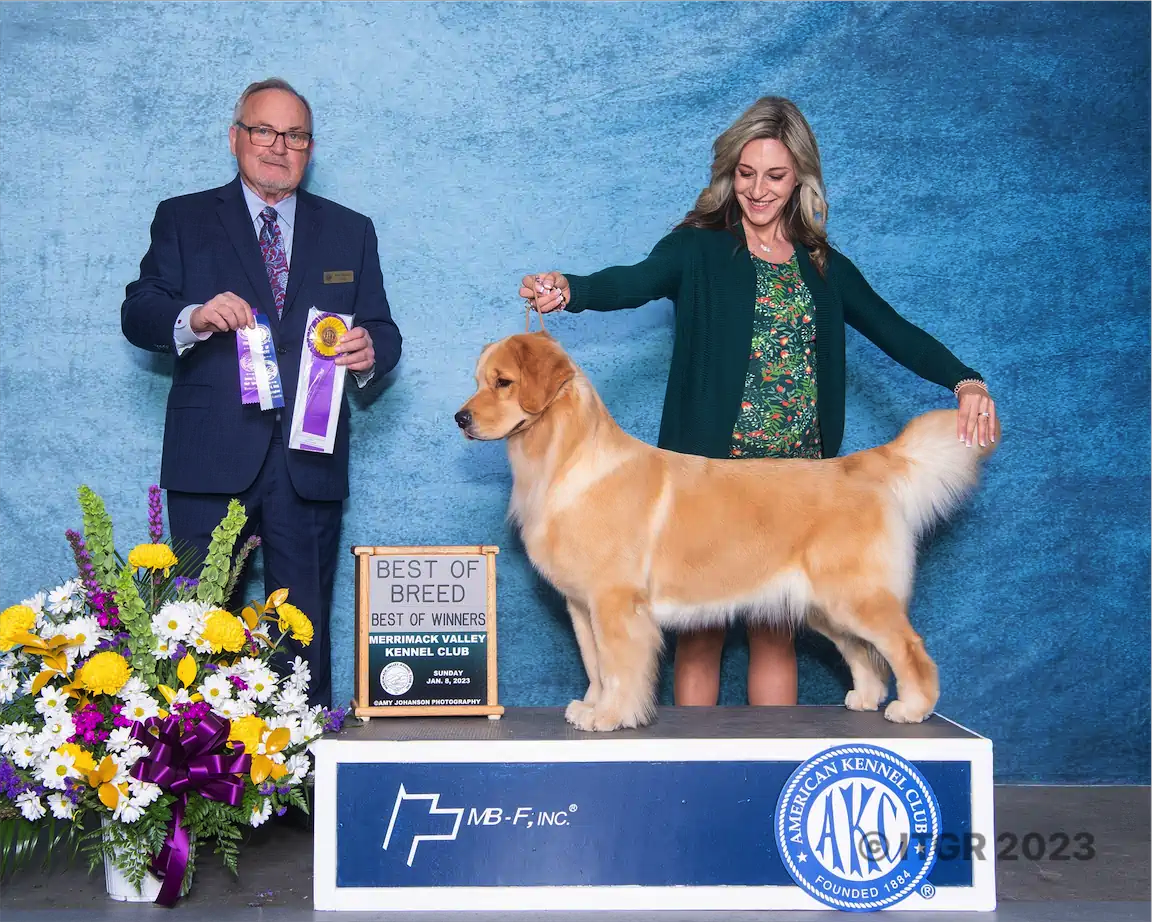 Home raised Connecticut Golden Retriever Puppies. Locally bred and raised in a loving home by caring Golden Retriever breeders for over 20 years. Whelped at home, not exposed to harsh environments or cages and loved by the owners and their grandkids!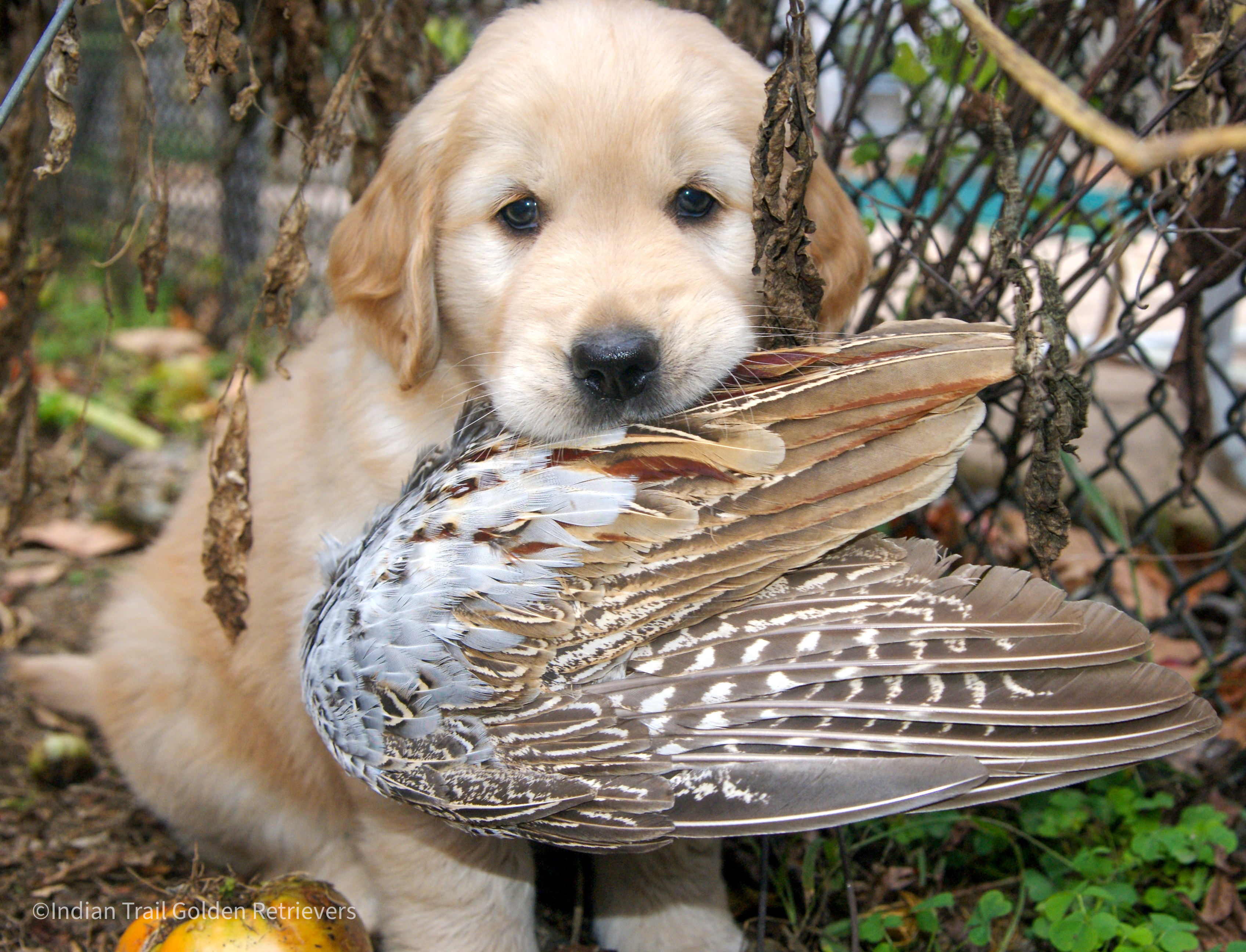 Golden Retriever Puppies are the ultimate family dogs. Click here to
see our recent puppies!
Their sweet disposition and desire to please make this breed a perfect choice for your home. Our Connecticut Golden Retriever breeding dogs are raised in our Connecticut home and not in kennels. Our Golden Retriever Puppies are already familiar with typical everyday sounds, such as washers, vacuums, telephones, etc. These pups are well on their way to adjusting and thriving in your household.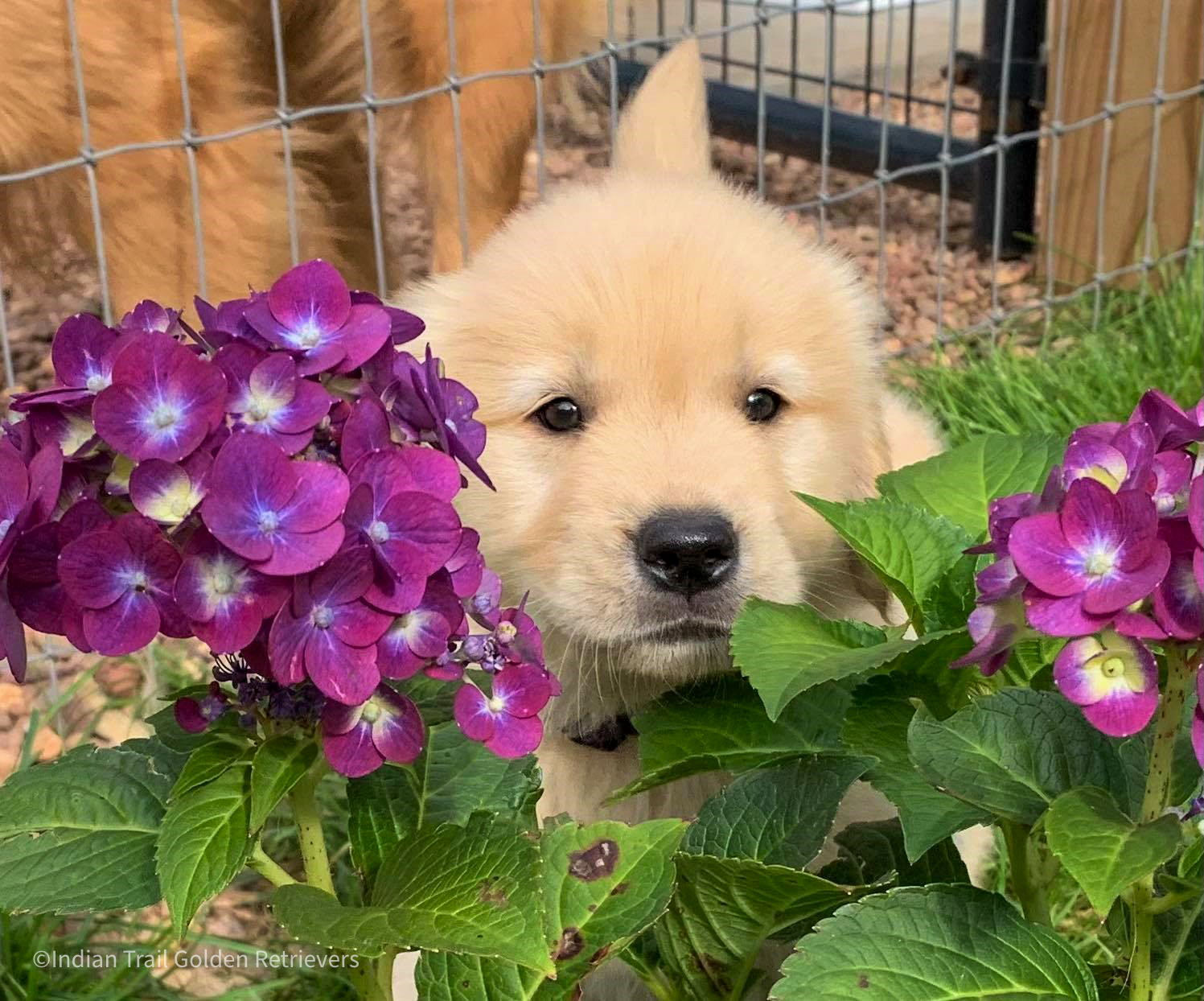 New applications for a puppy will apply to litters born in 2024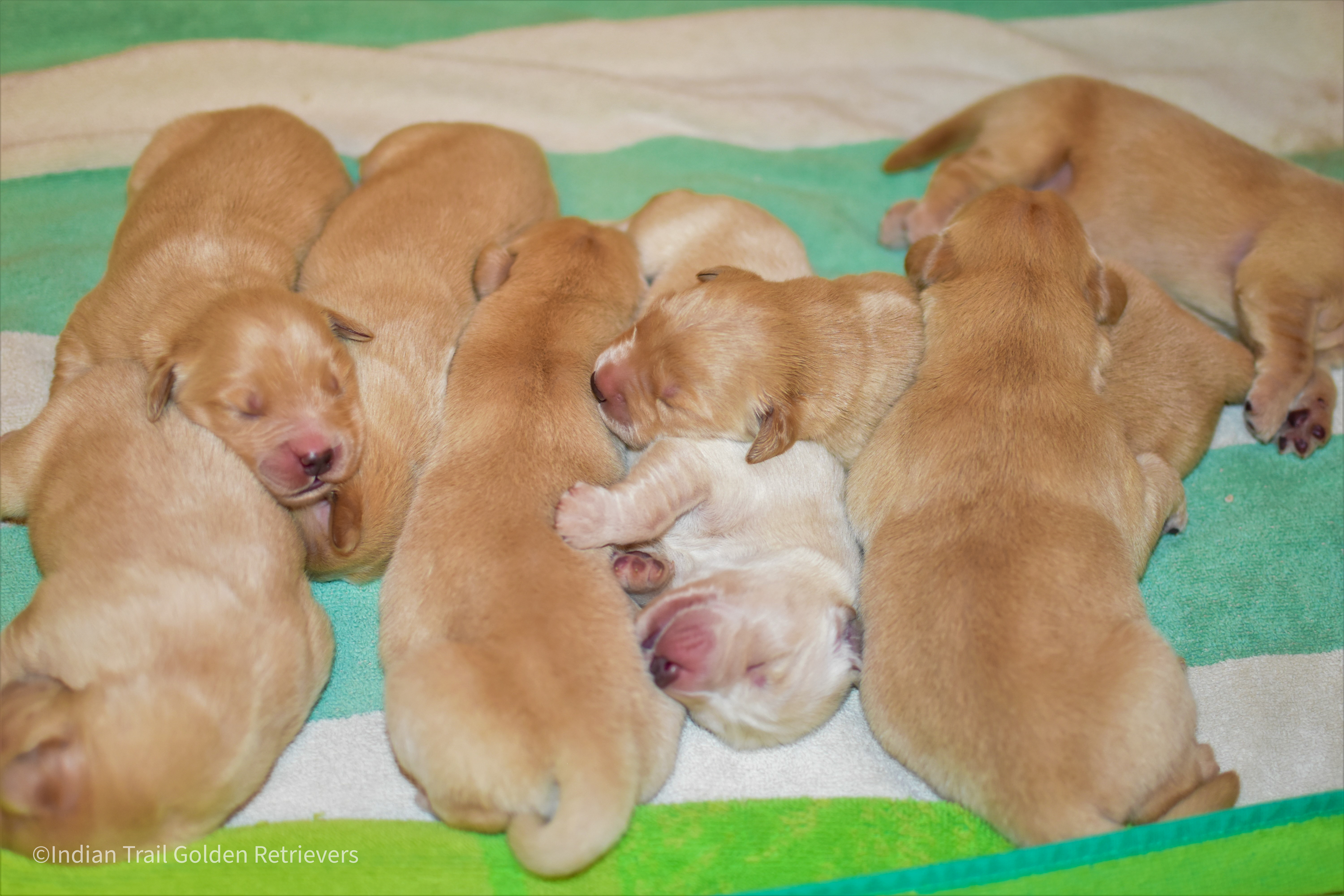 Our championship line of Connecticut Golden Retriever sires and dams have complete health clearances including: OFA Hip, Eye, Elbow, NCL, and Heart certifications. Breedings of our Golden Retrievers are carefully selected to produce the best attributes of both show and obedience champions.

Every litter of puppies is coordinated to give the puppies the best experience in starting their new life. We raise them in our home and tend to them constantly to ensure their care, cleanliness and early development.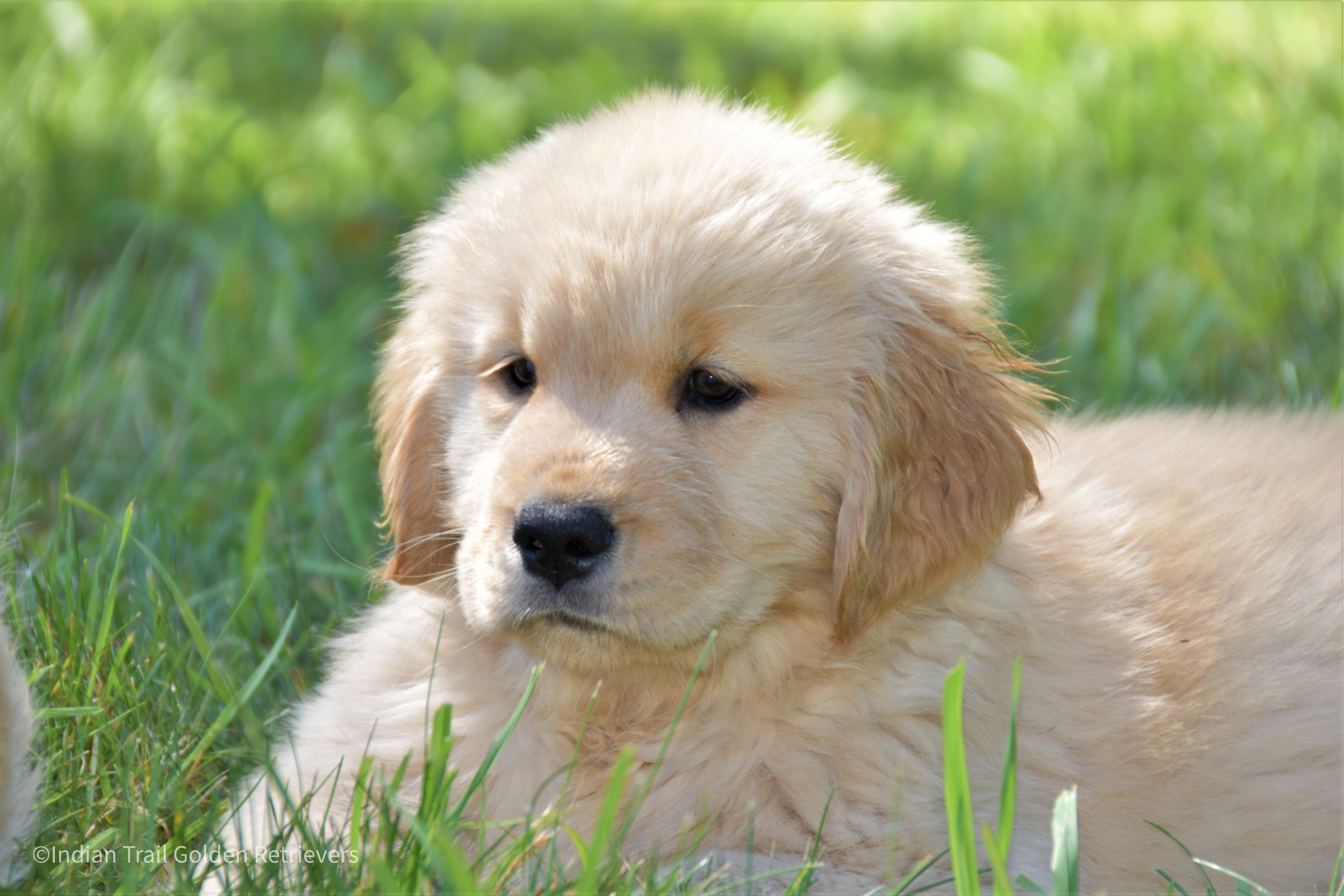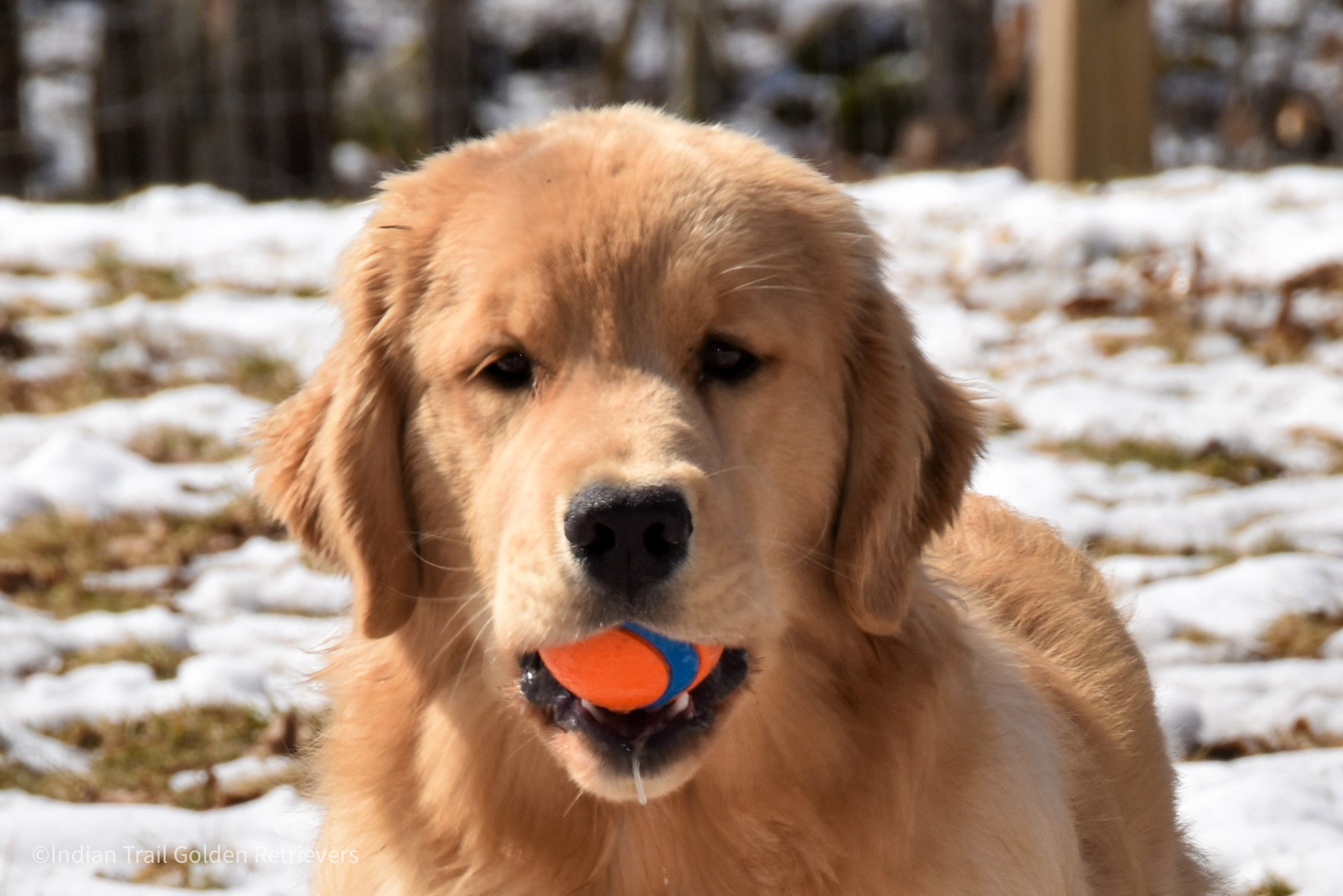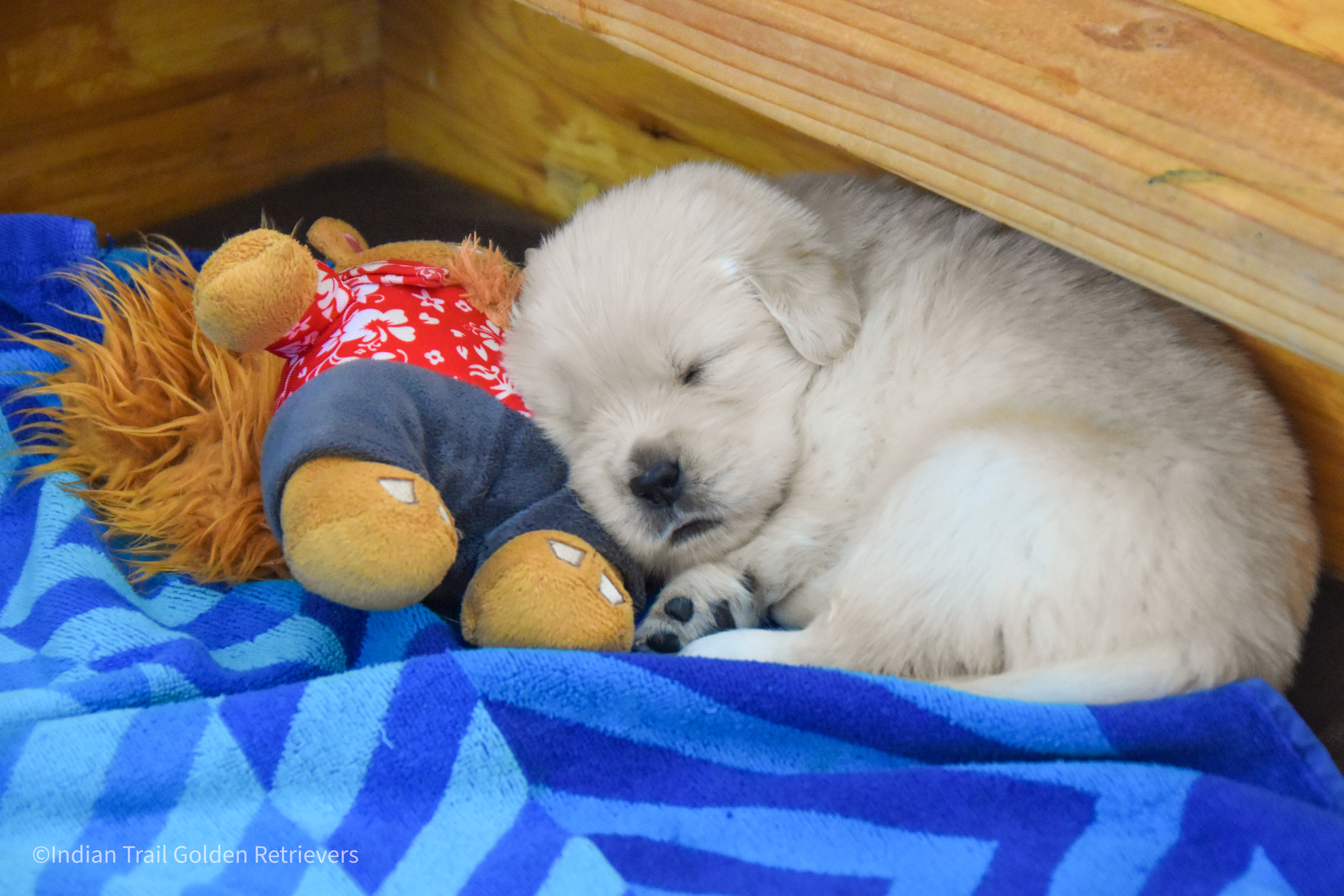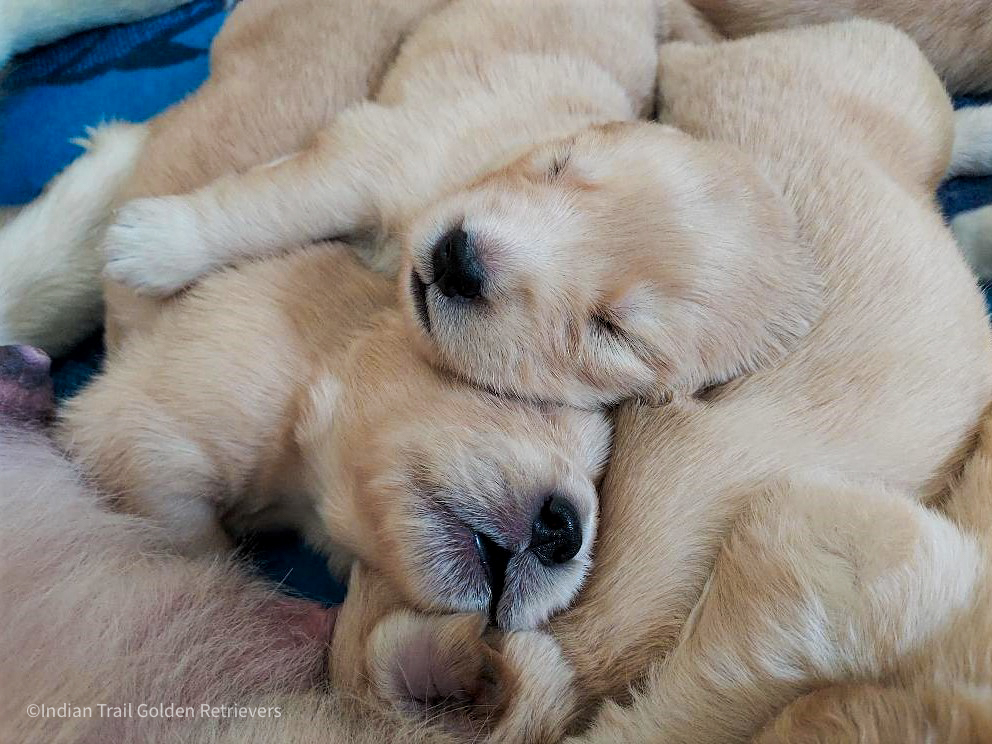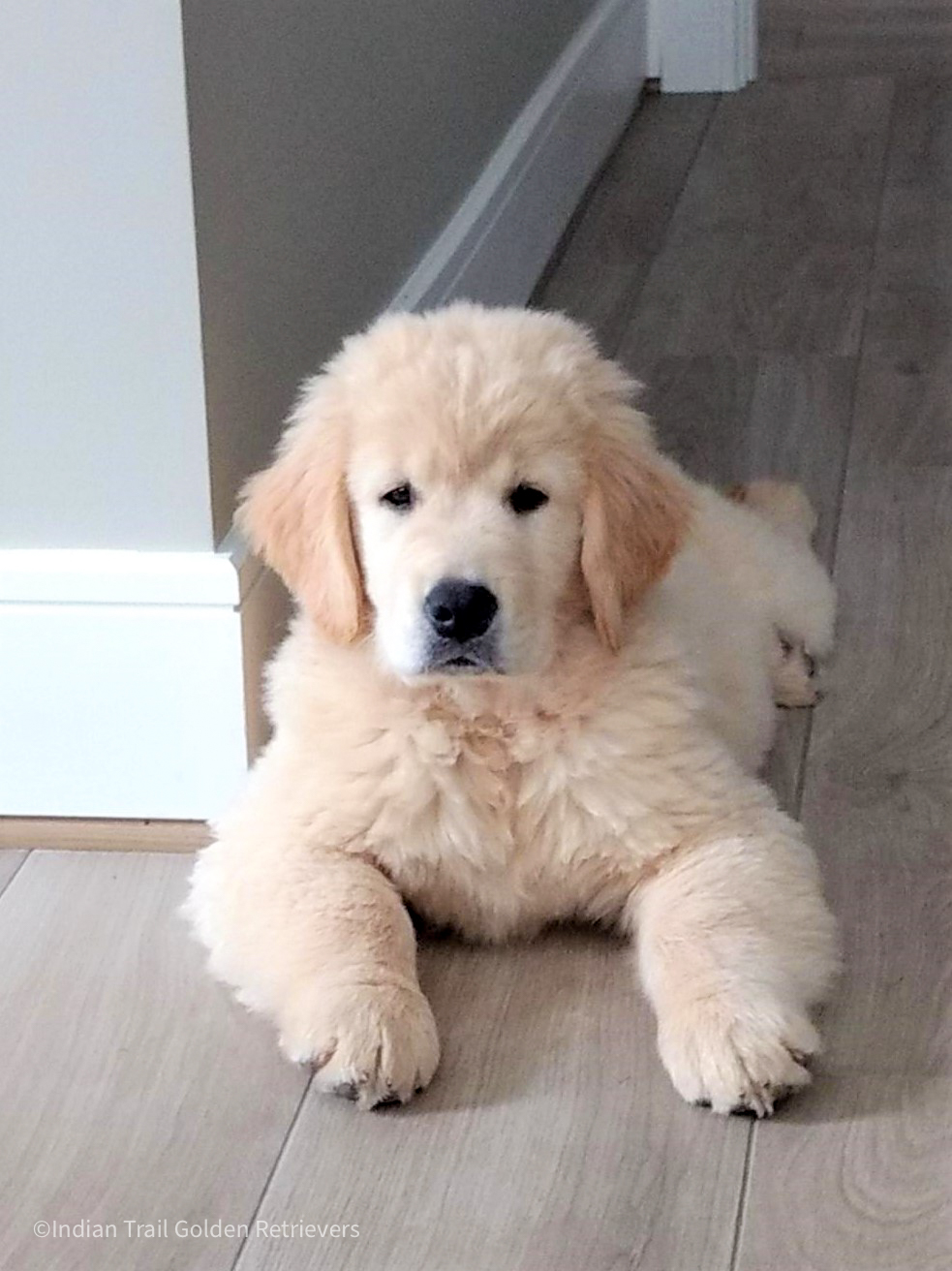 Here are some reasons why dog owners choose Indian Trail Golden Retrievers for their next puppy:


Our Connecticut Puppies are "home" raised. We give each puppy individual attention. We are not a "Puppy Farm" or "Commercial Breeder". Instead, we are knowledgeable Golden Retriever owners for over 27 years.


We have been raising puppies since 1983 in Connecticut and have never had an unhappy client.


We administer the puppies their first vaccinations, Parvo, worming, DHLPP vaccine and care for them in our home. All puppies are vet certified for health.


Our Connecticut dams and sires are AKC registered, and hips, elbows, eyes and heart are OFA and NCL cleared. Most come from championship lines and we own the dams.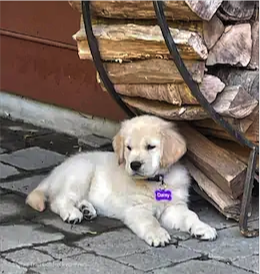 What are the steps to ownership of your puppy? We suggest a few helpful things to consider before you make your family complete with a sweet lovable Golden Retriever puppy.:

Consider
important genetic factors
in choosing your puppy.

Prepare your home in advance to be pet friendly and aid in
housebreaking


Prepare to
feed your Golden Retriever Puppy
the best nutritional food available
Plan Ahead! Most Golden Retriever families
register for their new puppy
at least six months in advance. It is important that you register to ensure the greatest chance of a perfect match for your family.
To inquire about a puppy or if you have a question, please contact us here

Indian Trail Golden Retrievers ©2023